The structural integrity of your concrete is important to the sustainability of your concrete. Knowing what kind of process is best for the concrete in your space will provide long lasting concrete. 
In this article, we will discuss what formwork and flatwork are.
Formwork can be a complex process to ensure integrity and sustainability in the process of pouring concrete. Formwork is a temporary structure that supports its own weight and the concrete being poured. Not only doesn't it support dead loads but it also supports live loads such as materials, equipment and workers. It molds the concrete to the wanted size and shape. Formwork also controls the positions and alignment of the concrete. It is important to consider the type of concrete being poured and its temperature. This is to ensure the capability of withholding the loads of both wet and dry concrete. Formwork requires structures such as poles and stabilizers to keep the concrete from moving during the construction process. Common mold and framing materials used with formwork are timber, plywood, steel & aluminum, plastic, fabric, stay-in-place and permanent insulated formwork. 
Flatwork is the process of the concrete to a fixed flat area. It is any poured surface that goes along a horizontal plane. Flatwork includes patios, walkways, driveways, foundations and any other surface that is flat. It can be done both inside and outside of a property. When starting flatwork a concrete contractor will section off the area and add framing where the concrete will be poured. It is formed by using a frame and underlying support made with rebar or an aggregate rock. The framing is typically made out of wood and acts as a mold for the concrete that is being poured for the right depth. The underlying support strengthens the concrete and prevents cracks from forming over time. When the concrete is dried to the desired flatness and smoothness the mold is cut away. Typical tools that are used to finish the concrete are floats, sponges, trowels, edgers and brooms. 
Wichita Falls, TX, Volumetric Concrete Delivery
Whether you've never ordered concrete before, or you're an old pro, Diamond M Concrete strives to meet and exceed your expectations. Our team works with each customer to learn about the project to provide high-quality volumetric concrete. Call us today to start!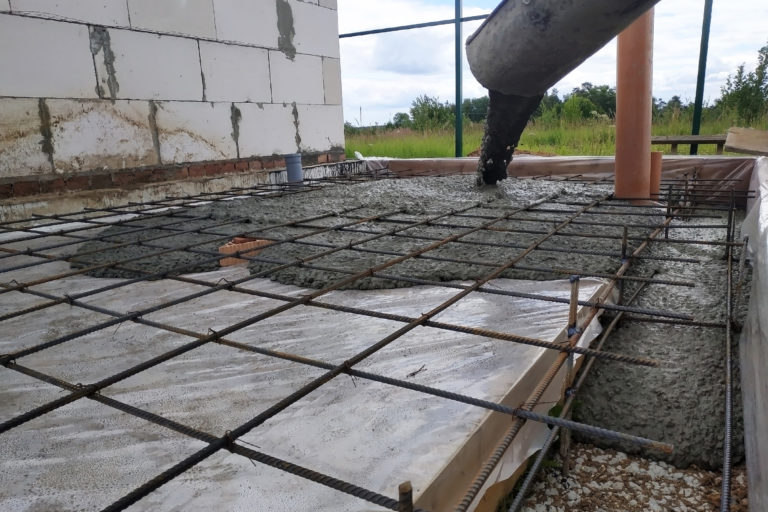 YOUR WICHITA FALLS, TEXAS
CONCRETE SUPPLIER
When your next project calls for high-quality volumetric concrete,
make Diamond M Concrete your first call in Wichita Falls, TX, and surrounding areas.